The light kinetic installation 'Time of Flight' (Novi Sad, 2022/2023) by the artist Dorian Kolundžija, will be installed near the clock at the Petrovaradin fortress on 31 December as part of the 'Doček' visual programme, as part of the Tesla Light Gallery project.
'Time of Flight' is a complex system of sources of light, video projections and motorised mechanic elements synchronised within a complex, intriguing choreography that accompanies the musical ambience composed and produced for the project based on audio recordings of the clock mechanism at the Petrovaradin Fortress.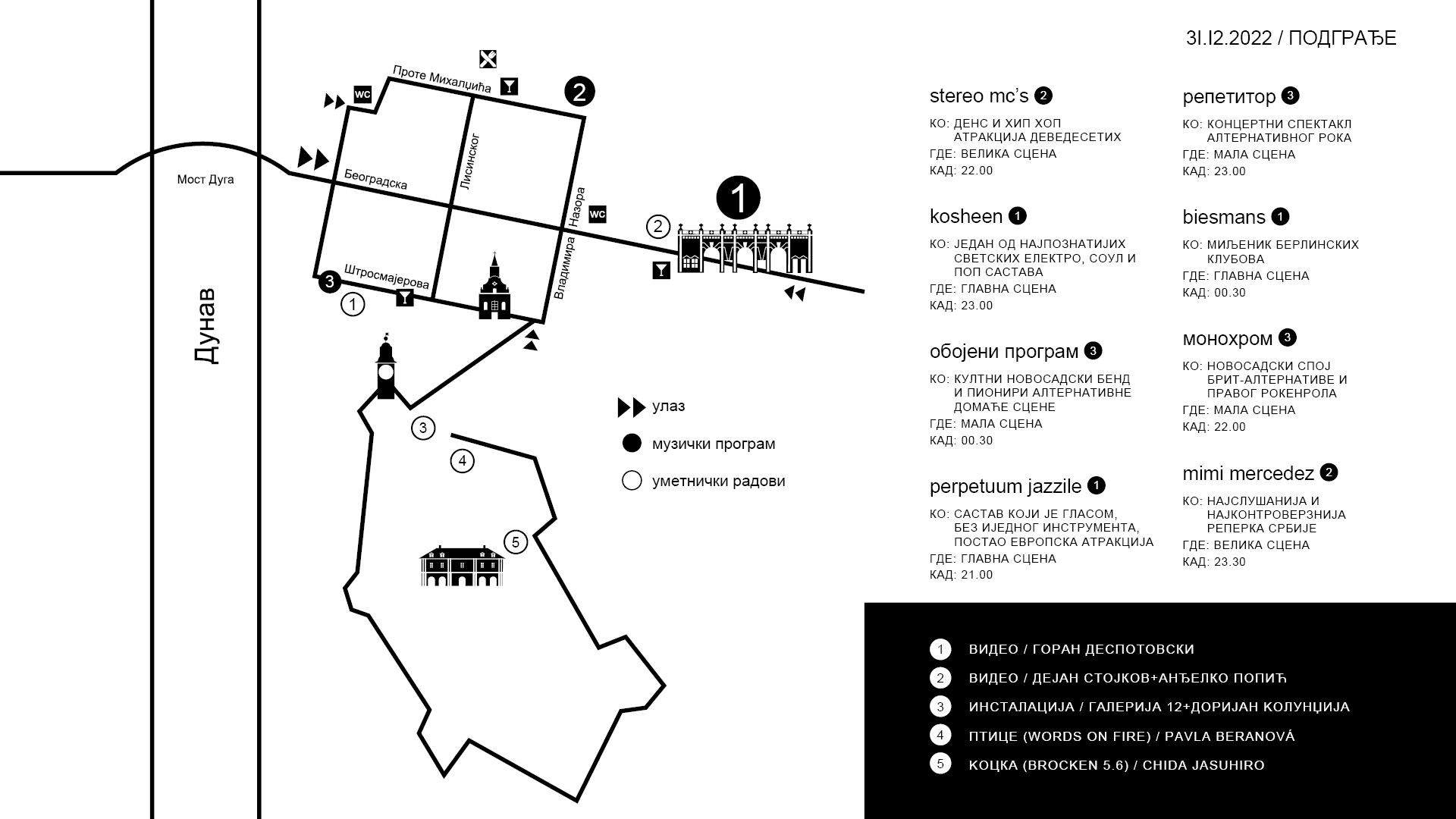 Dorijan Kolundžija (Belgrade, 1976) is applied graphics and new media artist. He graduated from the Faculty of Applied Arts in Belgrade at the Department of Applied Graphics and received MA in Fine Arts, Design and Technology  from Peck School of the Arts at the American University of Wisconsin in Milwaukee. He was artistic director of the Belgrade Summer Festival. Currently Kolundžija runs 'Gallery 12' new media studio and works as artistic director of 'Kiosk' platform for contemporary arts. He participated in numerous solo and group exhibitions in Serbia and abroad. He is a lecturer at the Faculty of Media and Communications of the Singidunum University in Belgrade. He teaches subjects in the field of digital and media design in the stage design study programmes.